VILLAGE FACILITIES
The Elms Estate is nestled in the heart of a vibrant community, offering all the modern conveniences you could ever wish for. From enjoying a cup of coffee or a game of cards with friends, a yoga class or simply relaxing, you can savour retirement surrounded by the peace and tranquillity of this oasis setting.
Whether you're looking to relax or get active, you'll enjoy all the time in the world to spend exactly as you desire at The Elms. It's all about doing what makes you happy and if you're seeking comfort and community without ever having to worry about a thing, then it's time to make the change.
The beautifully landscaped grounds of The Elms are fully accessible throughout the property via easily navigated walking paths. You can also feel secure in the knowledge that your safety is a priority, with external video surveillance. Tailored options are available to suit every lifestyle with a choice of apartments or homes ranging from one bedroom, two bedroom, two bedroom plus study, three bedroom and some extra-large three bedroom residences.
Our Lounge is the perfect place to meet and make new friends, Our residents who call The Elms home come together to celebrate their passion for family, friends and life with numerous activities and events.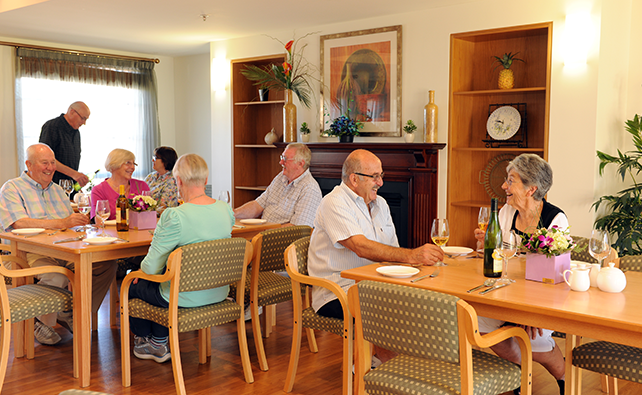 THE VILLAGE COUNTRY CLUB, BAR AND LOUNGE
The Elms is dedicated to providing an exclusive home environment with carefully curated facilities. At the centre of this enviable lifestyle is the Lounge and Bar overlooking a central courtyard. Its positioning creates a central hub to meet family and friends.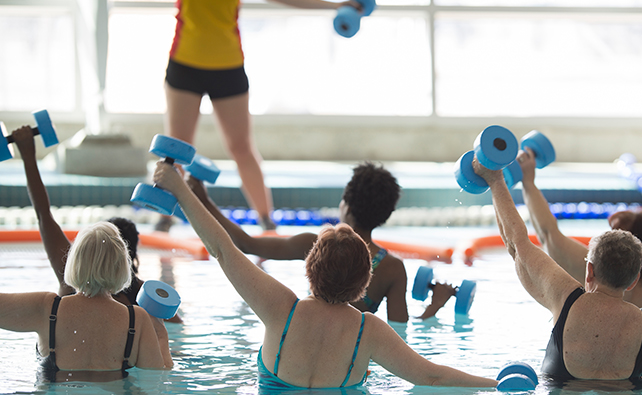 ACTIVE LIFESTYLE
There is always something going on. Whether it is a Yoga class, a regular indoor bowls group, a walk on the treadmill in the gym or a swim in the pool, you can be as active as you choose.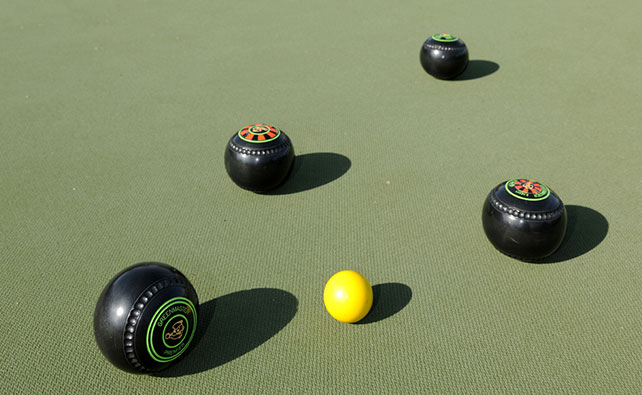 THE BOWLS CLUB
Bowls has always been a big part of The Elms. With a large active group of bowlers they run a very active bowls and social activities program that spans everything from visiting sides to running indoor bowls activities for everyone from beginners to experienced players. Everyone is Very Welcome.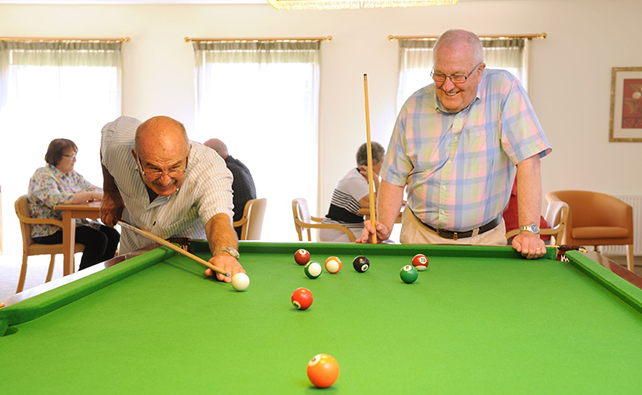 SOCIAL CLUB
Our social club is very active and has a committee that organise and co-ordinate a very diverse range of activities every month. You can participate in as much or as little as you would like and there is something for everyone. Bridge, Billiards, BBQ's, Decoupage, Arts and Crafts, Cooking, Walking groups, Movies nights, Fish and Chip nights, Pizza nights, Outdoor bowls, Indoor bowls, Happy hour the list is endless. You might even start your own group that appeals to others too.
SHARE